1.Usage
The manifold is the high pressure equipment which used for controlling the fluid direction
2.Technical Parameter
Standard:API SPEC 6A /16C
Bore diameter:3 1/16″
Working pressure:10000Psi(70Mpa)
Performance specification Level:PSL3
Performance Requirement:PR1
Material Class:EE
Temperature Rating:PU
3.Structure
The manifold inlet connection is Flange union 3 1/16″-10K-3″1502 and outlet connection is flange 3 1/16″-10K, mainly consist of Hydraulic gate valve, Tee, Union flange, threaded flange and etc, the manifold pressure testing is according to API 16C standard.
The valve is low torque type, and the manifold is in easy operation that can meet the requirements of oilfield testing requirements.
The Hydraulic gate valve is the main part of the manifold, consist of valve body, valve Bonnet and actuator etc., has below features:
The valve is equipped with actuator which bearing the loading of open and close valve gate, thus the open torque is very low, easy to operate. The wave spring front seal is adopted between valve gate and valve seat, valve body is full filled with grease, has better sealing performance compared with other types of gate valve. The valve gate and valve seat are made by special material that in wear-resisting and corrosion resistance, in long life time.
The valve bore has very small fluid resistant coefficient that easy for pipe cleaning.
4.Maintenance and Repair
4.1Hydraulic Gate Valve
Replace Valve gate and seat
Release the valve body pressure, Unscrew the flange bolts and Nuts, remove all parts below valve bonnet, DO NOT damage the sealing sections from valve gate, valve seat as well as the sealing from valve stem, valve body and valve bonnet.
Pick out the valve seat by a small bar
Clean the valve gate, seat and valve body internal, check all seals section, if any damage please change the parts accordingly.
Replace valve stem packing
Release the valve body pressure before replacing the valve stem packing, and then remove the bearings, bearing rotating sleeve and packing gland, replace the damaged lip type packing.
Lubrication and Seal
In order to lubricate the valve gate and seat, the valve need inject grease again after each maintenance, and need clean the valve body internal.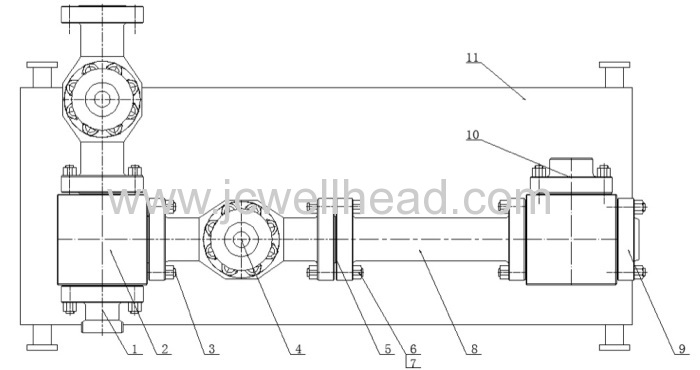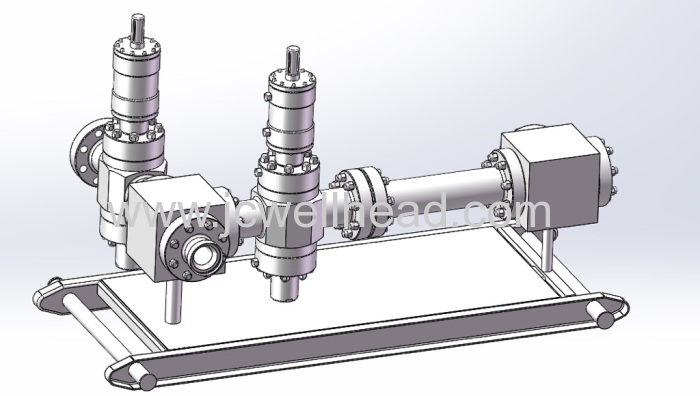 Valve maintenance Part and Attention
Part

Attention

Remark

Actuator

The worn status for ACME Thread of valve stem and stem nut




Connect Bolt

Check the Locking condition in period




Valve gate and seat seal

Inject Grease at regular intervals,normally in 3-6months




Valve stem seal packing

Leakage is not allow

Tighten the packing gland if small leakage found

Replace packing if serious leakage found.