Wellhead Dart Check Valve 2" -Fig 1502 Hammer Union
Oil Well 2" Fig 1502 Dart Check Valve
Overview of 2" Fig 1502 Dart Check Valve
The 2" Fig 1502 Dart Check Valve is a kind of high pressure wellhead valves. The wellhead check valve is a non-return valve, which realizes the metal-to-metal seal by the pressure grows, the better the sealing effect is. The valve chamber can bear the pressure of the pipeline anytime.
The gate and seat of 2" 1502 check valve is made of carbide with high anti-abrasive performance. The valve's overhaul is convenient, and its working is safe and reliable. The valve will no be blocked easily. The service life of the check valve will be longer.
Technical parameter of Dart Check Valve
Specification

Working Pressure

End connection type

Working medium

Product Specification level

2"Check Valve

70Mpa(10000psi)
105Mpa(15000psi)

fig1002
fig1502

Oil, natural gas

PSL 1-4

3"Check Valve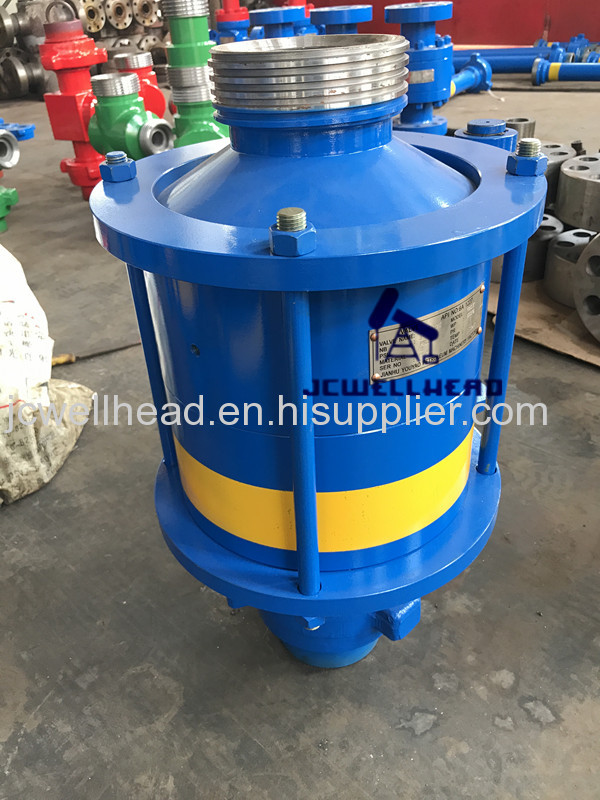 JC Petroleum Equipment Factory is expertised in manufacture of wellhead Valves and other API 6A wellhead equipments. The wellhead valves include gate valve, check valve,choke valve, plug valve, mud gate valve etc.
Wellhead Dart Check Valve 2" -Fig 1502 Hammer Union
Oil Well 2" Fig 1502 Dart Check Valve